ETC-F 2010
EPR Technical Code for Fire protection

Free Shipping

Our documentsare under copyright
Purpose and scope
The RCC-F code defines the rules for designing, building and installing the fire protection systems used to manage the nuclear hazards inherent in the outbreak of a fire inside the facility and thereby control the fundamental nuclear functions.
This code's target readership is therefore:
Suppliers of fire protection equipment.
Engineering firms responsible for designing, building and installing fire protection systems.
Laboratories carrying out qualification testing of fire protection equipment.
Nuclear safety authorities responsible for approving the safety demonstration.
The code defines fire protection systems within a finite scope of service buildings in a light water nuclear power plant.
If any one of the requirements in the code is unenforceable due to specific difficulties, a design may nevertheless be implemented provided that justification is duly documented.
The code provides fire protection recommendations in terms of:
The industrial risk (loss of assets and/or operation).
Personnel safety.
The environment.
The code is divided into five main sections:
General
Design safety principles
Fire protection design bases
Construction provisions
Rules for installing the fire protection components and equipment
The RCC-F code is available as an ETC-F version specifically for EPR projects (European pressurised reactor).
Edition available as of 1 January 2015
ETC-F 2013 edition
The 2013 edition of the ETC-F code incorporated two major changes:
Removal of the code's adherence to the specifics of EPR projects.
Inclusion of British regulations, which prompted a significant overhaul to the body of the text, as well as the creation of an appendix specifically addressing such regulations and designed to improve understanding thereof.
This exercise in anglicizing the code gave AFCEN hands-on experience in updating the code to reflect foreign regulations (in terms of the time, processes and skills required).
It also served as the ideal opportunity to integrate British practices.
ETC-F 2010 - EN

EPR Technical Code for Fire protection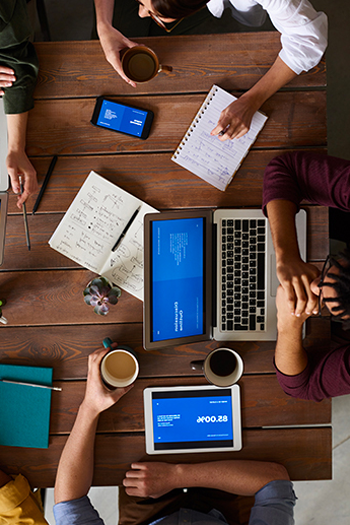 Collaboration and expertise
Let's take part in codes update
AFCEN codes continuously improve considering experience feedback of code users. Do you have a question about interpretation of one code paragraph ? Do you propose a code modification ? or you simply want to share with the industry your experience feedback ? The floor is yours. You may download the corresponding form, fill it and then send it to the concerned sub committee who provides answer. Our target is to answer 100% of request within a delay no longer than 3 months.