PTAN 2018 SRMCR N2 N3
Guide de conception des SRMCR installés sur les REP pour protéger les ESPN de niveau N2 ou N3
Free Shipping

Our documents are under copyright
Les dispositifs de mesure, de contrôle et de régulation jouant un rôle en matière de sécurité (SRMCR)
sont des « accessoires de sécurité » au sens de la réglementation des équipements sous pression.
Ces dispositifs sont généralement pilotés par du matériel de contrôle-commande et compte tenu de leur
rôle en matière de sécurité, ils doivent répondre à des exigences de fiabilité, d'indépendance et de
conception appropriée définies à l'annexe I de la directive [1].
Ce guide précise les règles pratiques de conception d'un SRMCR basées sur les normes recommandées
pour ce type de dispositif afin de répondre aux exigences spécifiques des accessoires de sécurité. Les
règles de conception des SRMCR sont graduées en fonction des conséquences liées à la défaillance du
système de protection. La méthode probabiliste proposée est issue de la norme EN 61508 préconisée par la norme EN 764-7. Une méthode déterministe est également proposée en lien avec la norme EN 61513.
Ce guide s'applique aux SRMCR (hors CPP/CSP et non classés de sûreté) protégeant des équipements
de niveau N2 ou N3, qui sont conçus et fabriqués selon les règles du RCC-M et protégés selon les règles définies dans les chapitres C6000 et D6000.
PTAN Guide de conception des SRMCR

Guide de conception des SRMCR installés sur les REP pour protéger les ESPN de niveau N2 ou N3 (RM 17-428 B)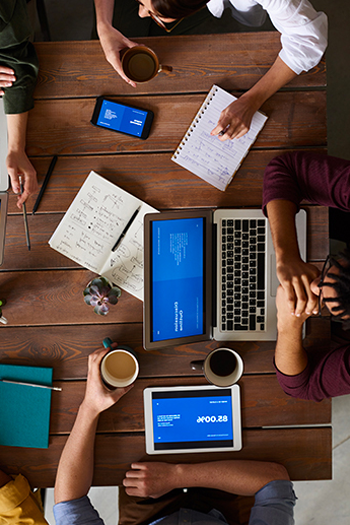 Collaboration and expertise
Let's take part in codes update
AFCEN codes continuously improve considering experience feedback of code users. Do you have a question about interpretation of one code paragraph ? Do you propose a code modification ? or you simply want to share with the industry your experience feedback ? The floor is yours. You may download the corresponding form, fill it and then send it to the concerned sub committee who provides answer. Our target is to answer 100% of request within a delay no longer than 3 months.