PTAN 2018 Dimensional Reference N1*N2 N3
Dimensional reference standard for N1*, N2, or N3 nuclear pressure equipment
Free Shipping

Our documents are under copyright
The purpose of this guide is to serve as a dimensional reference standard assisting the nuclear pressure equipment Manufacturer, of category I to IV and subject to Appendix II or III of the ESPN order [2] (level N1
*1
, N2, or N3), in the design and manufacture of equipment, taking these requirements into consideration.
This guide describes the principles enabling the Manufacturer :
during the design, to define the so-called "main" dimensions including the dimensions necessary for the respect of the French regulatory requirements (DNRE),
to define the DNREs (Dimensions Necessary to Respect the Requirements) that are part of the main dimensions and that are taken from:

the requirements mentioned in Appendix II or III of the ESPN order [2],
radiation protection requirements defined by the professional guide, taking into account the requirements mentioned in Appendix IV of the ESPN order [2];

during the manufacture, to follow a documented process of dimensional inspection and traceability of these main dimensions.
When this document uses the term "Manufacturer", this term should be understood in the sense of Article 6 of directive 2014/68/EU[1].
=======
1
NPE level N1* are the pipes of the main primary circuit of nuclear water boilers DN less than or equal to 50 and other category I to III and level N1 piping with DN less or equal to 100 as well as the pressure accesories of the same DN which are connected to them (see article 5. 1.b) of the NPE order [2]).
[1] Directive 2014/68/EU of 15 May 2014, on the harmonisation of the laws of the Member States relating to the making available on the market of pressure equipment
[2] The order of 30 December 2015, as amended, relating to nuclear pressure equipment.
PTAN 2018 RDE N1* N2 N3 FR

Référentiel dimensionnel des équipements sous pression nucléaires N1*, N2 ou N3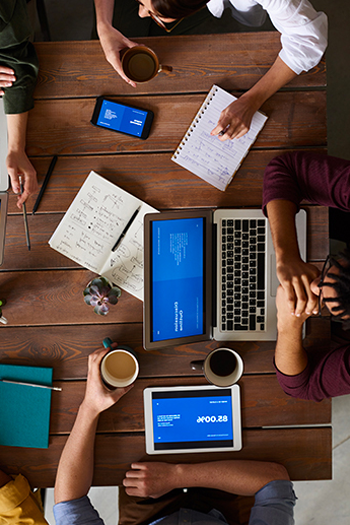 Collaboration and expertise
Let's take part in codes update
AFCEN codes continuously improve considering experience feedback of code users. Do you have a question about interpretation of one code paragraph ? Do you propose a code modification ? or you simply want to share with the industry your experience feedback ? The floor is yours. You may download the corresponding form, fill it and then send it to the concerned sub committee who provides answer. Our target is to answer 100% of request within a delay no longer than 3 months.