PTAN 2018 Rédaction des EPMN N2 N3
Guide méthodologique pour la rédaction des EPMN pour les équipements de niveau ESPN N2/N3
Free Shipping

Our documents are under copyright
Le présent guide méthodologique est destiné à la rédaction des Evaluations Particulières de Matériaux propres au domaine Nucléaire (EPMN) pour les équipements de niveau ESPN N2/N3, telles que requises au RCC-M §ZY 310 - EES 4.2 – EPM de l'annexe ZY [5].
Le présent guide comprend :
La définition du périmètre pour lequel le fabricant doit établir une EPMN
Une proposition de trame d'EPMN structurée et adaptée aux matériaux approvisionnés selon code RCC-M [5],
Les principes d'utilisation de la trame par le fabricant,
La définition de la nature et du niveau des justifications à produire par le fabricant pour la rédaction des EPMN,
Des propositions de modes de preuve pour justifier de la conformité du matériau aux EES/ERP applicables selon la directive [1] et l'arrêté ESPN [4], incluant le cas échéant des renvois à des PTAN.
Le présent guide s'appuie sur les justifications et les analyses des fiches CLAP et COLEN développées dans la note de criteria [11].
Ce guide a également pour vocation de faciliter l'évaluation de conformité des équipements ESPN N2/N3 par les Organismes Habilités.
-----------
[1] Directive Européenne (DESP) 2014/68/UE du 15 mai 2014
[4] Arrêté ESPN du 30/12/2015 relatif aux équipements sous pression nucléaires
[5] AFCEN Code RCC-M (Edition 2016) – Règles de conception et de construction des
matériels mécaniques des îlots nucléaires REP
[11] AFCEN (2017), RM 17-308 A, Note de criteria - rédaction des EPMN pour les
équipements de niveau ESPN N2/N3
PTAN 2018 Guide EPMN N2 N3

Guide méthodologique pour la rédaction des EPMN pour les équipements de niveau ESPN N2/N3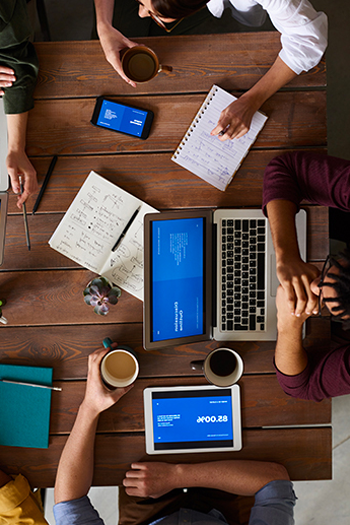 Collaboration and expertise
Let's take part in codes update
AFCEN codes continuously improve considering experience feedback of code users. Do you have a question about interpretation of one code paragraph ? Do you propose a code modification ? or you simply want to share with the industry your experience feedback ? The floor is yours. You may download the corresponding form, fill it and then send it to the concerned sub committee who provides answer. Our target is to answer 100% of request within a delay no longer than 3 months.