PTAN 2020 Qualification technique ESPN
PTAN Qualification Technique ESPN - 2020
Free Shipping

Our documents are under copyright
La présente Publication Technique de l'AFCEN est un support aux chapitres ZY 320 « EES 3.2 - QUALIFICATION TECHNIQUE » et ZY 350 « ANNEXE RELATIVE A ZY 320 - EES 3.2 QUALIFICATION TECHNIQUE » du code RCC-M [1].
Ces chapitres sont relatifs à la prise en compte de l'EES 3.2 de l'annexe I de l'Arrêté ESPN [2].
Cette prescription est applicable aux matériaux destinés à des parties sous pression d'équipement de Niveau N1 telles que définies par l'annexe I de l'Arrêté ESPN [2].
La plupart des composants fabriqués à partir de ces matériaux sont approvisionnés suivant une STR (Spécification Technique de Référence) du code RCC-M [1]. Celles-ci sont référencées dans le chapitre B2000 (Tome I-Volume B).
L'examen de ces STR a fait ressortir que plusieurs d'entre elles pouvaient relever d'une même famille de composants portant sur un couple type de produit (par exemple : barre) / type de nuance de matériaux (par exemple : acier inoxydable austénitique).
Pour chaque famille, les risques d'hétérogénéités liés à la fabrication de ces familles de composants ont été étudiés. Chaque étude a été formalisée dans une Analyse de Risque d'hétérogénéités (AdR). Les détails relatifs aux AdR d'hétérogénéités sont présentés au paragraphe 4 de la présente note.
Une réconciliation STR / AdR d'hétérogénéités a ensuite été effectuée afin de vérifier que les contrôles prescrits dans le RCC-M (STR + Annexe ZY) permettent d'intercepter les risques préalablement identifiés. Ces réconciliations sont traitées au paragraphe 5 de la présente note.

[1] RCC-M : Règles de Conception et de construction des Matériels Mécaniques des Ilots Nucléaires  REP – Edition 2018
[2] Arrêté du 30 décembre 2015 modifié relatif aux équipements sous pression nucléaires et à certains accessoires de sécurité destinés à leur protection (arrêté ESPN)
[3] RM13-176 rev. L : Analyses de risque de fabrication de composant vis-à-vis des risques d'hétérogénéités – GT Qualifications Techniques – document interne AFCEN
PTAN Qualification Technique ESPN - Edition 2020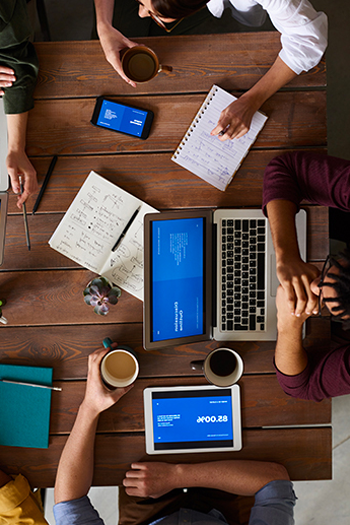 Collaboration and expertise
Let's take part in codes update
AFCEN codes continuously improve considering experience feedback of code users. Do you have a question about interpretation of one code paragraph ? Do you propose a code modification ? or you simply want to share with the industry your experience feedback ? The floor is yours. You may download the corresponding form, fill it and then send it to the concerned sub committee who provides answer. Our target is to answer 100% of request within a delay no longer than 3 months.