PTAN RS 19.013 ind A
Guide to Qualification of NDT processes using ultrasound Establishing performance data

Free Shipping

Our documentsare under copyright
The purpose of conventional, general or specific qualification of a process according to RSEM A 4320, A 4330, A 4340 is to explain or demonstrate the ability of a process to comply with the licensee's requirements when considering a conventional, assumed or proven target defect respectively. Performance is concerned with the following variables:
Defect detection sensitivity in the specified examination area
Location
Characterisation, at a threshold that may be different from the detection threshold
In the following:
"The defect" refers to the defect defined in the specification: conventional, assumed or proven target defect depending on the qualification type
"Establishing performance data" refers to "expression of performance" for a conventional qualification and "performance demonstration" for a general or specific qualification.
The area covered and characterisation are not mentioned.
Establishing sensitivity performance on a conventional "notch-type" reflector is treated in the same way as detection performance.
The purpose of this document is to describe the current methodology used for assembling technical justification material and providing recommendations which may be liable to change. Bibliographical references are provided to back up the technical justification material in the form of annexes.
RS 19.013 Ind A - FR

Guide pour la qualification de procédés END par ultrasons Etablissement des performances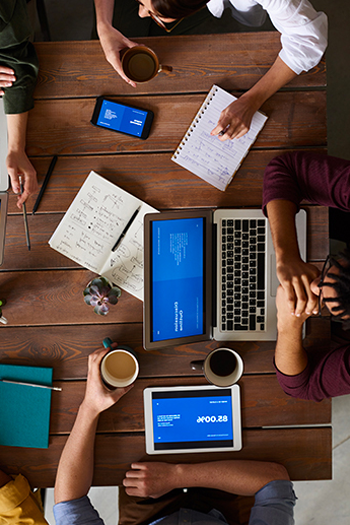 Collaboration and expertise
Let's take part in codes update
AFCEN codes continuously improve considering experience feedback of code users. Do you have a question about interpretation of one code paragraph ? Do you propose a code modification ? or you simply want to share with the industry your experience feedback ? The floor is yours. You may download the corresponding form, fill it and then send it to the concerned sub committee who provides answer. Our target is to answer 100% of request within a delay no longer than 3 months.