PTAN 2018 Inspectability Guide N1
Inspectability guide for the design of N1 level nuclear pressure equipment of PWR plants installed in France
Free Shipping

Our documents are under copyright
L'objectif du présent guide interprofessionnel est d'accompagner le fabricant dans la démarche de satisfaction du besoin à l'inspection en service nécessaire à la sécurité de l'équipement. 
Par simplification, dans ce guide nous entendons par le terme « inspection en service » toute inspection qui aura été prescrite par le fabricant après mise sur le marché de l'équipement selon le code de l'environnement [1].
Pour ce faire, le guide :
Fixe la position de l'analyse d'inspectabilité dans le processus global de conception et notamment lors de l'établissement de l'analyse de risques.
Précise la méthodologie d'élaboration des analyses à conduire, dans l'établissement des ADR dès lors qu'une prescription d'inspection en service est identifiée pour l'ESPN.
Ce guide s'applique aux équipements sous pression nucléaires de niveau N1 et de catégorie I à IV à
l'exception des tuyauteries du circuit primaire principal des chaudières nucléaires à eau de dimension
nominale DN inférieure ou égale à 50 et les autres tuyauteries de DN inférieure ou égale à 100 ainsi que les accessoires sous pression de même DN qui leur sont raccordés.
Il s'applique aux cas pour lesquels une ou plusieurs inspections en service sont nécessaires à leur
sécurité, qui seront prescrites dans la notice d'instructions. Il ne s'applique pas aux autres cas, comme par exemple ceux où l'exploitant a requis spécifiquement une inspection, sans que l'analyse de risques du fabricant n'ait conclu à l'existence d'un risque résiduel non négligeable.
L'application de ce guide suppose que le fabricant réalise une analyse de risques selon la méthodologie développée dans le guide AFCEN des ADR.
[1] Code de l'environnement, notamment le chapitre VII du titre V de son livre V.
PTAN 2018 Guide Inspectabilité N1 ind C

Guide de l'inspectabilité pour la conception des équipements sous pression nucléaires de niveau N1 des centrales REP1 installées en France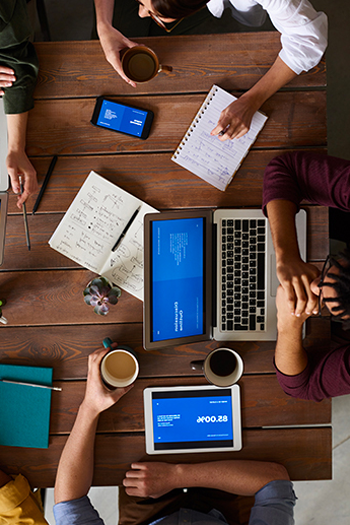 Collaboration and expertise
Let's take part in codes update
AFCEN codes continuously improve considering experience feedback of code users. Do you have a question about interpretation of one code paragraph ? Do you propose a code modification ? or you simply want to share with the industry your experience feedback ? The floor is yours. You may download the corresponding form, fill it and then send it to the concerned sub committee who provides answer. Our target is to answer 100% of request within a delay no longer than 3 months.